Infobase

/

Reports & Lists – How to Sync Customer Data Using Pastel (Part 2)
Staffroom has a tool to automatically generate a CSV file with customer information that can be imported into Pastel.
Before Staffroom can be synchronised, your customer categories need to be set up in Pastel. Staffroom links up classes and pastel's customer category codes. To see the customer category codes:
From Pastel:
1. Click View.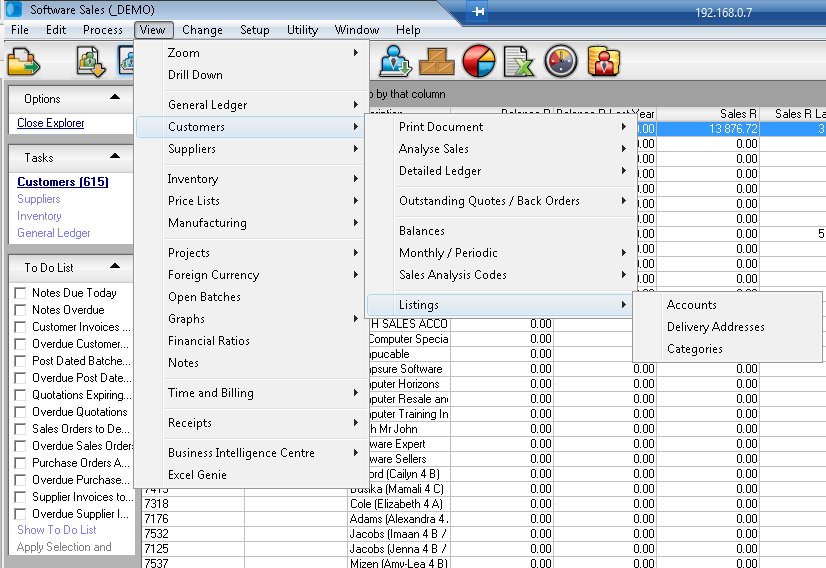 2. Click to Customers.
3. Click to Listings.
4. Click to Categories.
5. Select Print to Screen. Click OK.
6. Code is displayed.
Staffroom:
1.Navigate to Infobase.
2. Click on Families.
3. Click on Print/Export.
4. Click on Pastel export Designer.
Enter Pastel Category number into the field corresponding to the Staffroom class.
Scroll to the bottom and click Export
Import Steps into Pastel:
1 Click on File
2. Click on Export / Import
3. Choose a Function to Perform select "import customer accounts" from the drop down menu.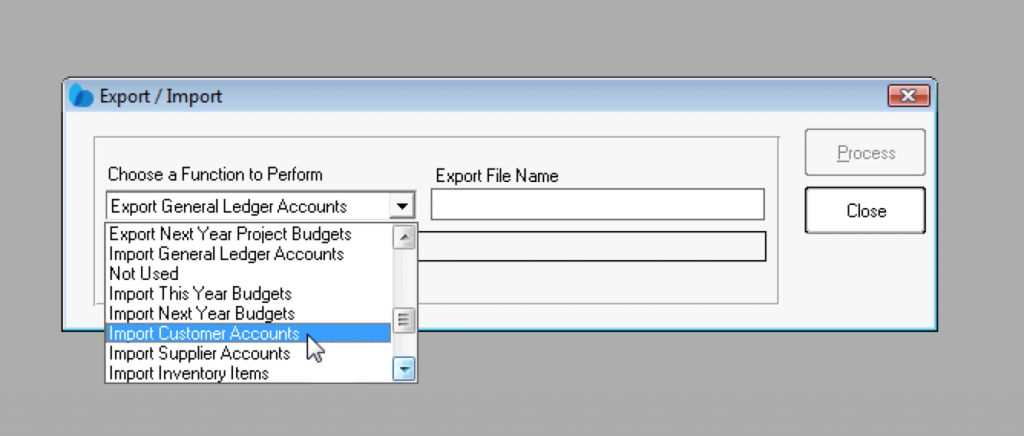 4. Opend th CSV file that was created by Staffroom.
5. Untick Map fields. If this causes a problem then check the "Map fields" check box.

Screen shots below to demonstrate if the "Map fields" are checked.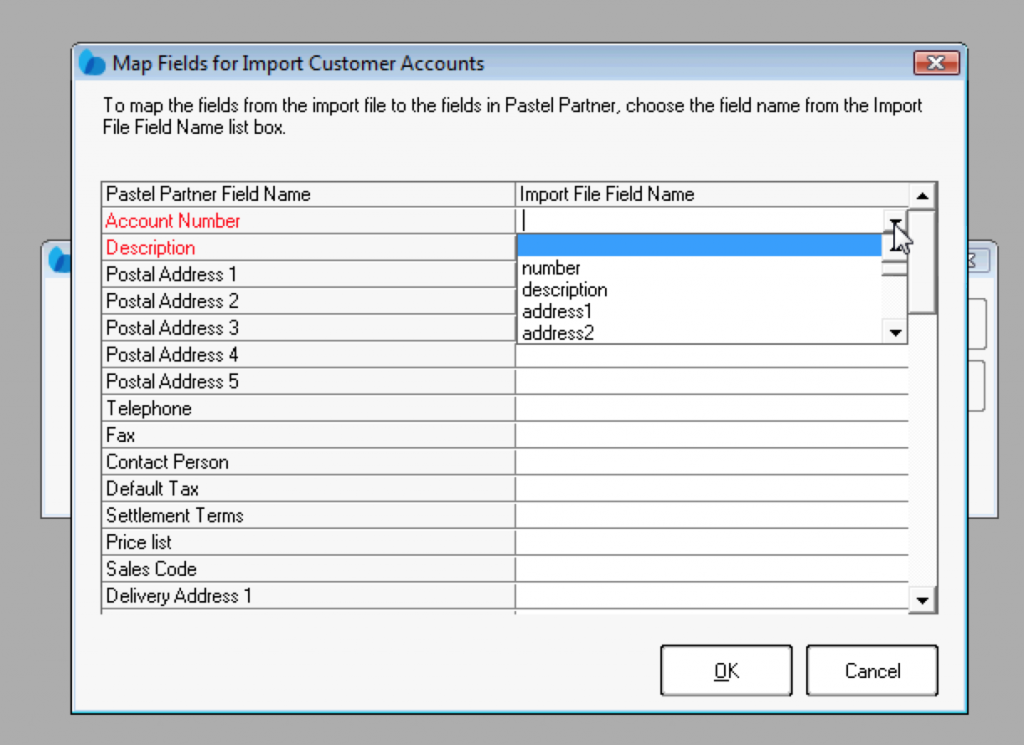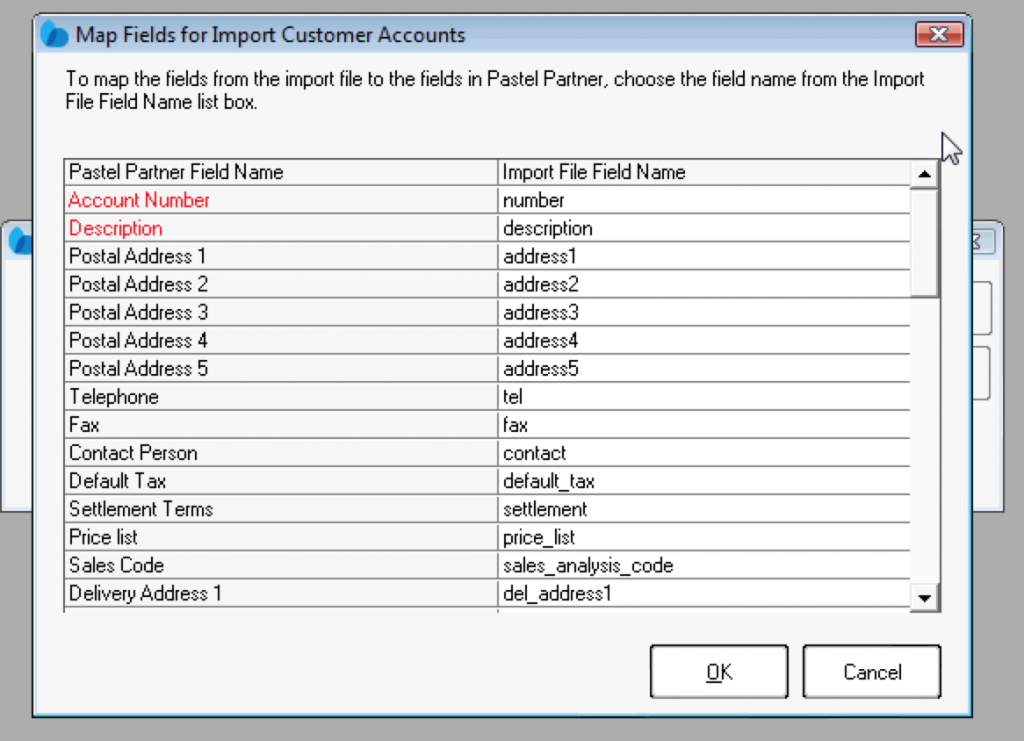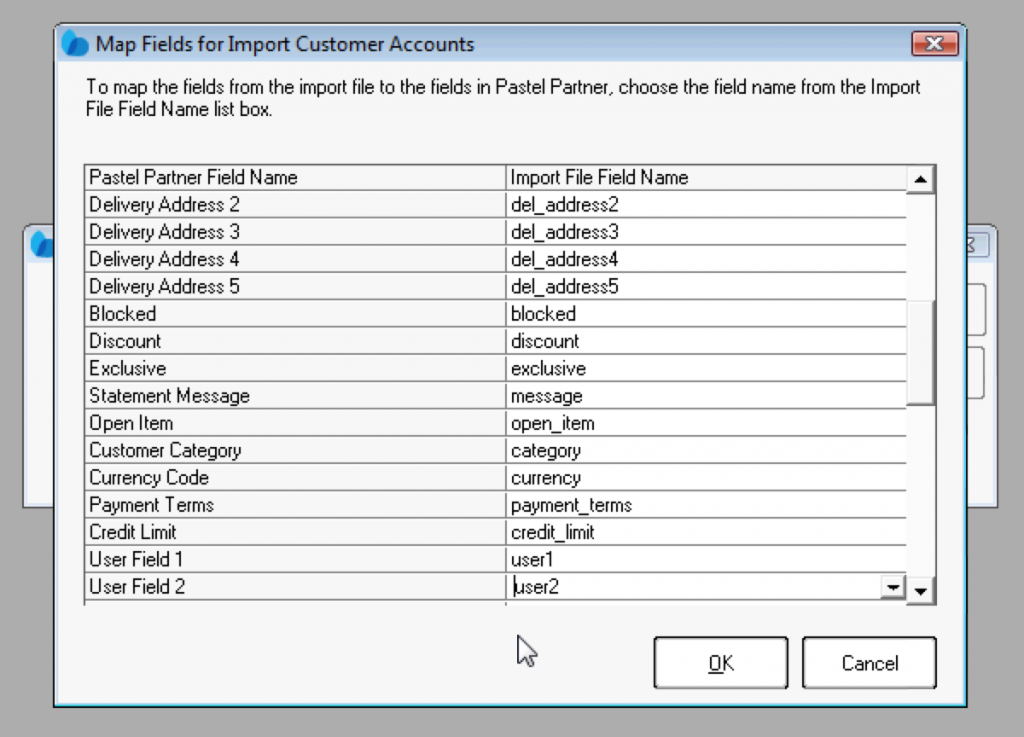 Click Yes to continue.