Staffroom allows for addresses captured for any member of the family, including students and parents, or on the family record itself to be reused.
Address reuse within the family record reduces the amount of data entry that is required when adding new students, parents and families to Staffroom.
New addresses can be created via the "New address" button or existing addresses can be reused via the "Use existing address" button. These buttons are accessed on the student profile, parent profile or in family settings: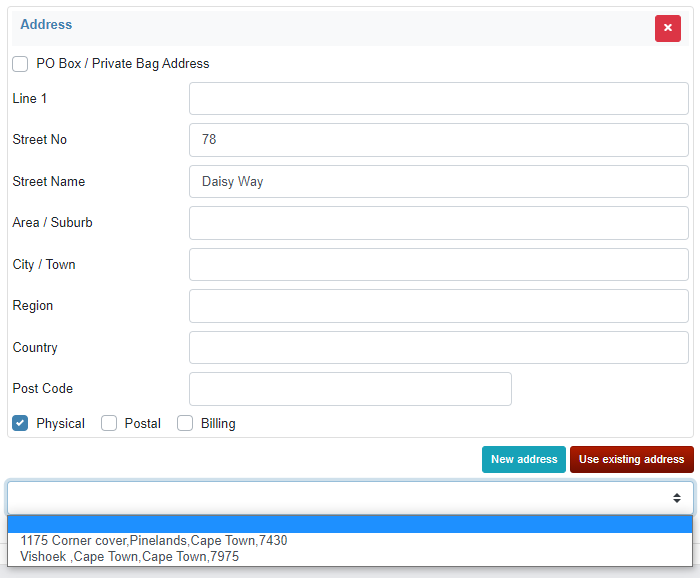 Note that if an address that is used in multiple places is updated then the changes will be reflected in all locations that the address is used.