8th of October 2021 – New Release Information
Some major updates and improvements to Staffroom are being released on the afternoon of Friday the 8th of October. The changes will affect all sites and include the following changes:
New and improved student attendance capture – our attendance capture screen has been completely redesigned and improved. Note that all staff at your school who capture attendance will be affected by this change. More information about this change can be found here: https://support.mystaffroom.net/capturing-daily-student-absentees/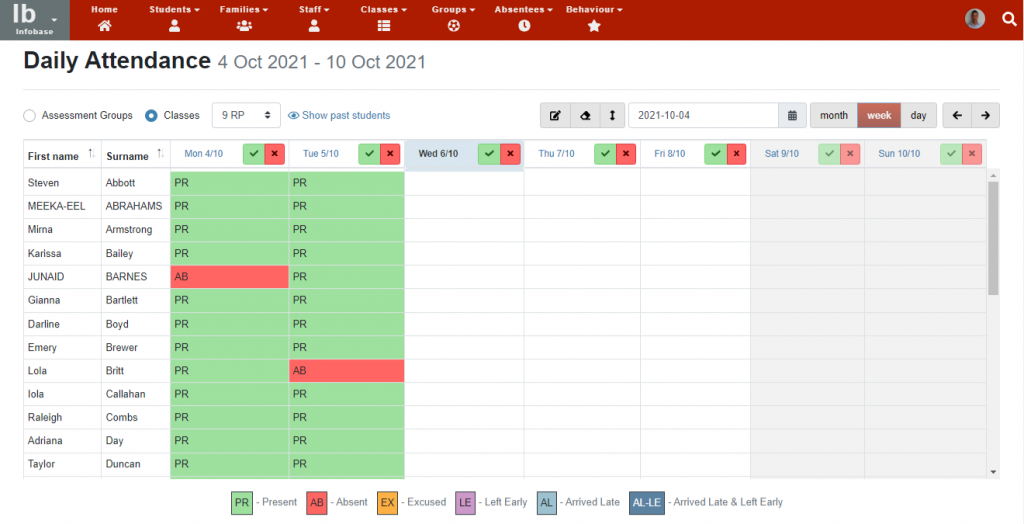 DOWNTIME FOR THIS RELEASE
We usually don't need to take Staffroom down for new releases, however this time we need a short period for data conversion. Staffroom will be unavailable on Friday afternoon from 3pm until 5pm so that we can complete this work. Sorry for any inconvenience that this causes.