A timetable is a set of lessons that repeat at the same times within a recurring cycle.  Timetables use sets of periods that indicate on which days and what times lessons take place within the recurring cycle e.g. period 1 on day 1 of a cycle may run from 9am until 10am, period 2 from 10:30am until 11:30am and so on.
You can set up cycles that have up to 15 days and each day can have different period times.  Note that at present Staffroom can not accommodate multiple concurrent cycles i.e. only one cycle can be used in one school site.
In order that Staffroom knows what lessons occur on what days you need to tell it when the days from your cycle happen i.e. you must assign a cycle day to each date that is a school day.  Assigning cycle days to dates can be done via OnTime > Settings > Timetable Cycle Days on the Timetable Cycle Days page.  This page displays calendar dates and which Timetable Cycle Day each date will be: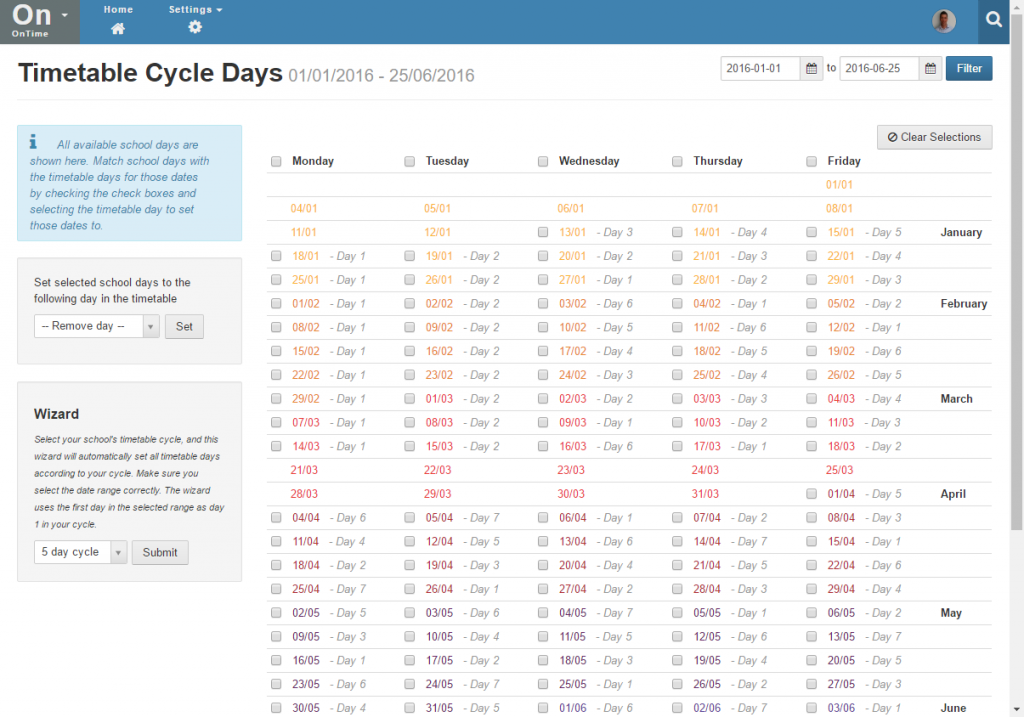 There are two ways to assign cycle days to dates using this screen:
Using checkboxes to select specific dates and setting / removing the day for them.
Using the date filters and wizard
Using Checkboxes to Set / Remove Days
It is possible to set / remove cycle days for specific dates by:
Select the date range you wish to work with using the date selectors at the top right of the screen.
Selecting the dates you wish to assign cycle days to by using the checkboxes beside the dates.
Selecting the day you wish to assign from the panel on the left and selecting the set button.
To remove days from dates choose the "Remove day" option from the panel on the left.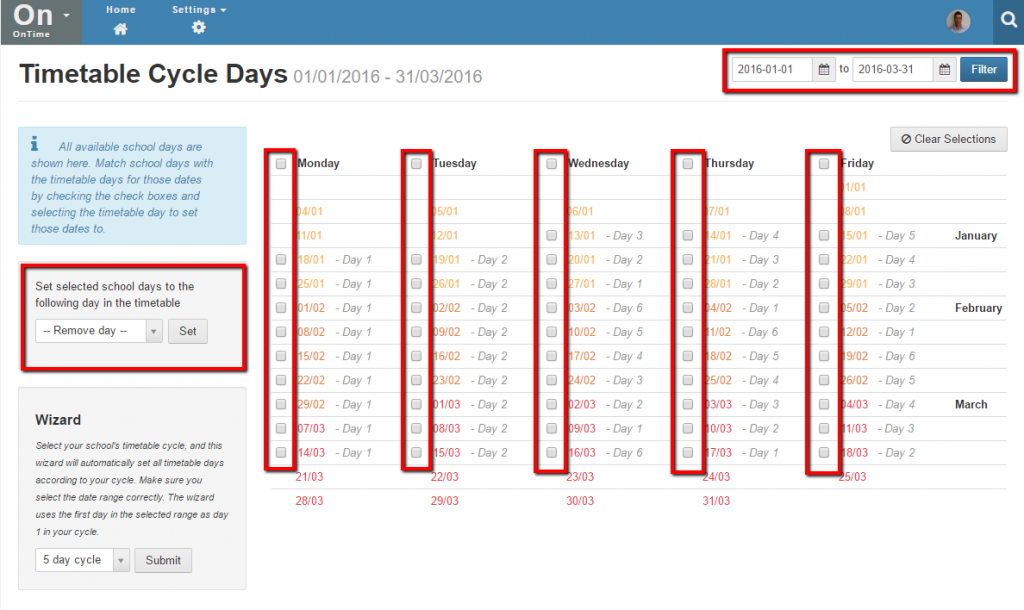 You can also clear all checkbox selections by using the clear selections button at the top right of the screen.
Using Date Filters and Wizard
It is possible to set all days in a date range to use a chosen number of days cycle.  To do this you need to select a date range that starts on day 1 of your cycle.
Select the date range you wish to work with using the date selectors at the top right of the screen.
Select the number cycle days you want to use from the wizard panel on the left hand side of the screen and select the "submit" button.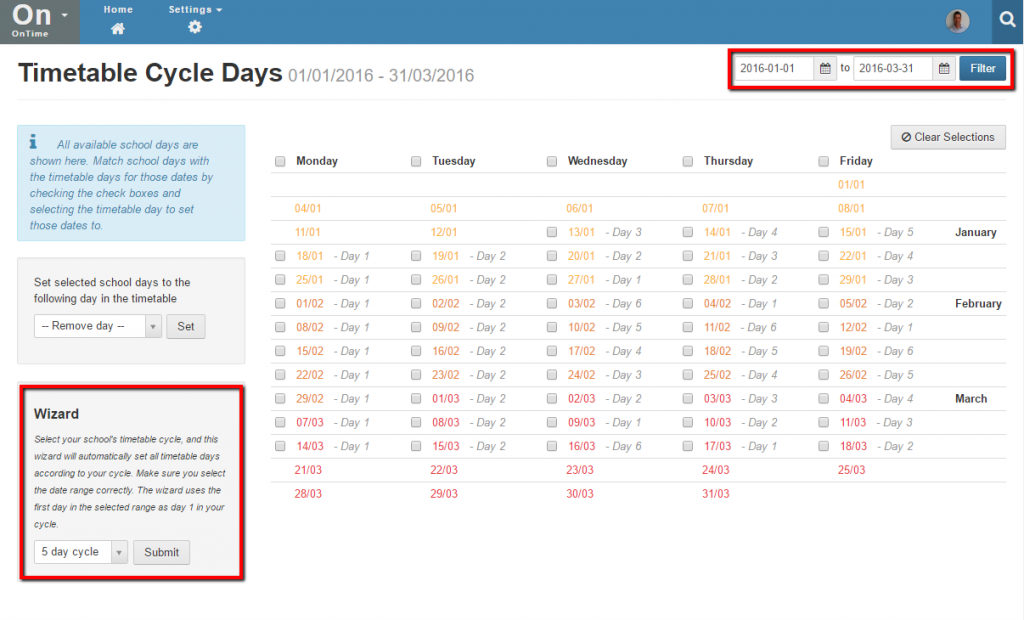 Note that the wizard will assign cycle days starting from the first date in the date range selected.  Non-school days will be skipped when the wizard is used; if you wish to restart your cycle from the next day after a school day then you will need to use the wizard multiple times for different date ranges involved.
Non-School Days
It is not possible to set a non-school day to be a timetable cycle day using either of the methods described above.