Communicate with your staff
The Staffroom Messenger is a tool used by school staff to communicate with each other.  The Messenger is only an internal communication tool so posts and announcements in this tool are not visible to students, parents, or anyone else without access to Staffroom.  The Staffroom Messenger is the first page that is displayed to all users after they log into Staffroom.
You can do the following things on the Messenger page:
Post and View Messages: All school staff members can post informal messages on this page and all staff can see the messages that are posted by other staff there.
Post and View Announcements: Selected staff such as school secretaries can post formal announcements, but all staff can see the announcements that are posted.
The central section in the Messenger is where messages can be posted and viewed by any staff member: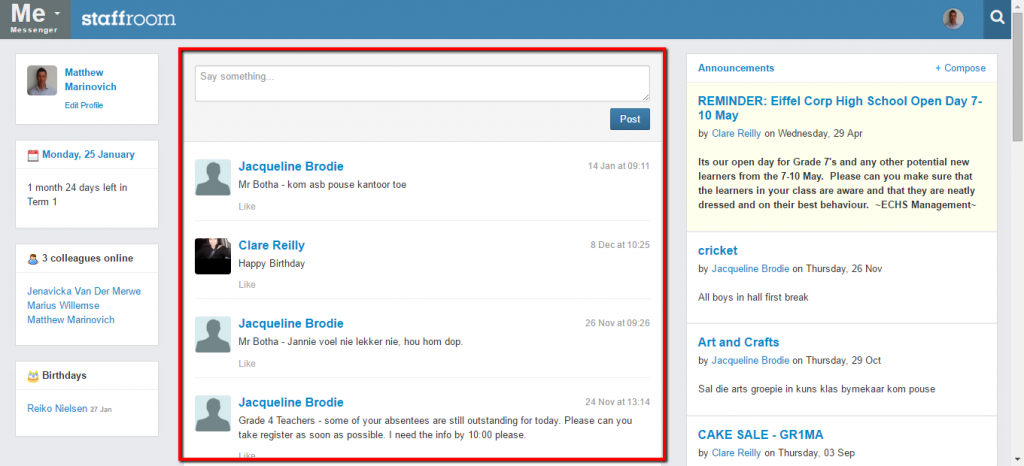 The right-hand section is of the Messenger page is where announcements can be viewed.  Only staff with permission are able to post announcements in this section of the Messenger.