How to add an announcement
The announcements section of the messenger page allows school staff who have permission to create formal announcements that are displayed to all school staff.  If you have permission to create announcements you will see a compose link at the top of the announcements section: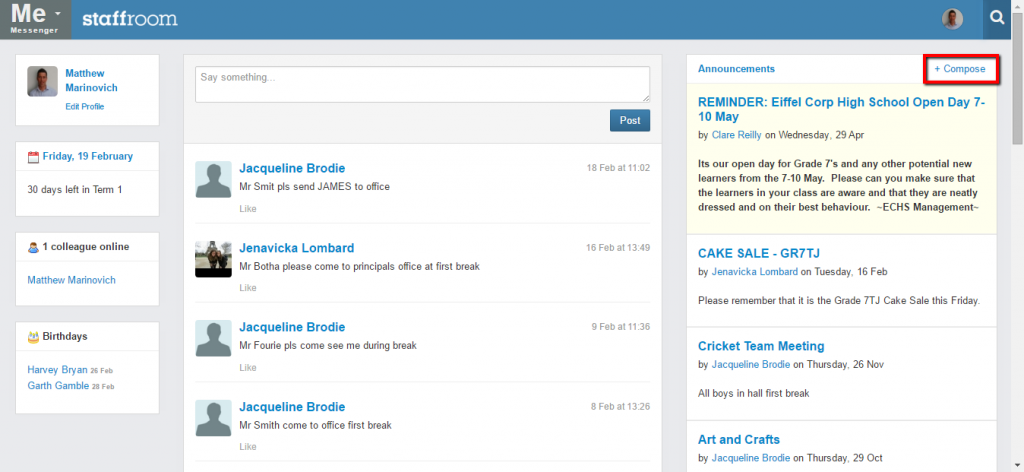 To create a new announcement:
Select Messenger from the module menu (the messenger is the first page you will see when you log into staffroom).
Select the + compose link at the top left of the announcements section of the screen.
You will see the announcements composing screen where you can create your announcement: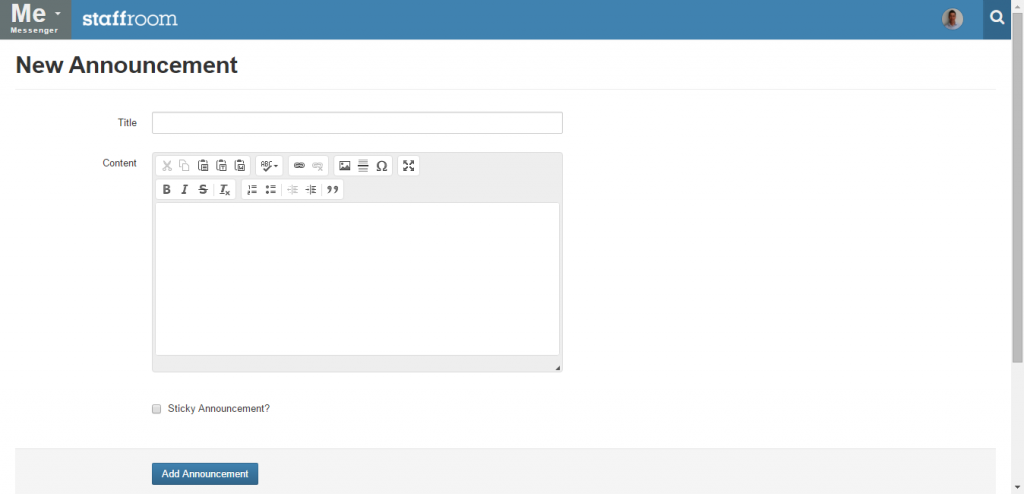 You can now create your announcement by entering the title and content of the announcement:
You can enter a title for your announcement in the title field.
You can enter the main content of the announcement in the content field.  Note that you can use the buttons above the content section to format the announcement text, include images, and include links to other information on the internet.
You can also use the "Sticky Announcement" checkbox to make your announcement stay at the top of the list of announcements when it is displayed on the messenger page.
When your announcement is ready, select the "Add Announcement" button to display the announcement on the messenger page.