Forgotten something?
If you use your email address as your username to log in to staffroom simply click on the Forgot password? link on your staffroom log page: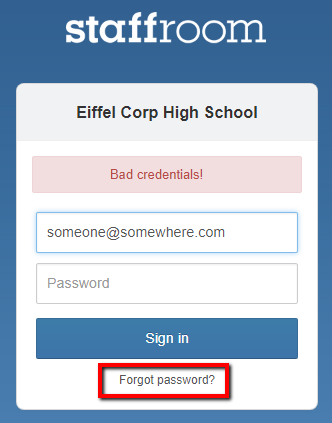 Follow the instructions and you will be emailed a new password.  Note that you will then be asked to change your password when you are successfully logged in.
If you are still unable to log in to Staffroom please contact our support team for more help.